The Definitive Guide To SEO, Chapter 3: How To Perform Keyword Research
Welcome to Chapter 3 of the Definitive Guide to SEO!
In Chapters 1 and 2, you learned a little bit about what SEO was and how to show up in search results. Now it's time for the really good stuff: learning the ins & outs of conduct keyword research, and how to craft content based on user needs as well as those of Google.
The power of this chapter lies with better understanding your target market and their habits when it comes to searching online. That way, you can be sure you're appealing to them appropriately.
By conducting keyword searches, you can obtain specific data that can assist you in answering questions like what people search for, in what format, and how often.
In this chapter, you'll get a grip on the tools and strategies for finding your target audience's preferences. You'll also learn to avoid common mistakes when doing keyword research in future projects.
Step One: Plan And Ask Questions
You can't help a business grow through SEO if you don't know who they are, what their customers want or need and how to reach them. To find the answers to these questions, you need to start doing some research and planning.
The first step is getting to know your client and discovering what they do, for whom, and why. Next is understanding their customers, how they use the product or service, what other products/services might be helpful, and so forth.
Identifying what your audience wants is imperative if you want to rank for a particular area or keyword.
Step Two: Looking For The Right Keywords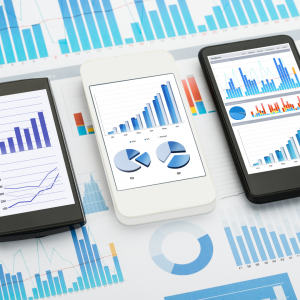 To get started, you should list all keywords relevant to your client; these will be your "seed keywords."
You can enter those keywords into a keyword research tool to find out how many monthly searches they generate, as well as similar terms.
When you create content or target an audience for marketing purposes, you can use this data to determine which variations of words are popular amongst searchers. As a result, the content you create will already resonate with what people are searching for.
Meanwhile, when it comes to finding keywords for your content, the search volume of those terms varies greatly.
You certainly want them targeting high competition, but sometimes, lower-volume searches can be more appropriate. Because they're less competitive, getting people to engage with this type of content can be easier.
Step 3: Knowing The Keyword Difficulty
Keyword difficulty indicates how hard it will be to rank for a given keyword phrase in Google's search results.
A keyword's difficulty is calculated based on several different factors, including its popularity or "volume", along with the strength of the sites that currently rank in organic search results for this term.
If a given keyword has high monthly searches but low competition from authoritative websites, it will have a lower difficulty score than a keyword with moderate search volume and heavy competition from other sites.
What are long-tail keywords?
If you're selling shoes, long-tail keywords are more specific terms like "brown leather ankle boots" or "men's black dress shoes." These searches might not have as much volume on their own, but combined, they can bring in a lot of targeted visitors to your site.
In fact, these searches make up 95.88% of Google searches. Therefore, these searches are more specific and tend to be made by people who are more likely to purchase certain products.
In SEO, your goal is to generate traffic and leads from quality traffic sources. With this in mind, long-tail keywords can help you reach your final destination—converting your reader into a lead.
Step 4: Competitor Research
You can use tools like Ubersuggest or Ahrefs to analyze the keywords your competitors are already ranking for so you know how to compete for them.
Make sure you're constantly checking this when choosing additional keywords because it'll tell you whether or not people are already searching for what your website will offer.
By looking at the sites ranking for your seed keywords, you can get a pretty good idea of what type of content they have on their site and how similar it is to yours. If you see a competitor ranking for a term, but their page doesn't relate to it, then there might be an opportunity for you to get in front of this traffic!
Step 5: Set Keyword Goals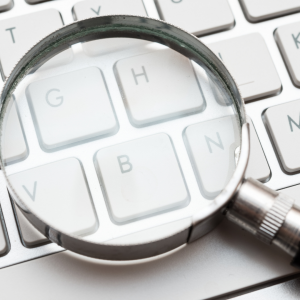 Setting keyword goals is important for you to understand how well your site can perform in Google's organic search results. This will also determine which keywords you should focus on for the most visibility, high traffic, and conversions.
Google Keyword Planner, Google Trends, and AnswerThePublic are free tools that can be very useful.
In addition, you should always start with the easiest terms to get ranked quickly, then move onto other mid-competition keywords to reach your full potential ranking in Google's organic search results.
After that, go after terms that are higher priority. However, remember that not all high-volume keywords are incredibly competitive. Some terms may not require as much effort to rank for, while others will be more difficult to achieve top ten rankings.
Chapter Summary:
Keyword research helps us identify the search terms we should be targeting to get our website in front of potential new customers or clients. You can use tools like Google Keyword Planner, Google Trends, and AnswerThePublic to help you with this.
Once you've done your keyword research, choose a handful of low competition keywords with high monthly searches related to your niche and start ranking for them using long-tail keywords.
Now you know what your target audience is searching for and how often they search on Google, it's time to move on to the next step: crafting pages in a way that users will love. If you want to know more about Website optimization and how keywords are used to strengthen it, give our page a visit!